Netnod - rock solid for 25 years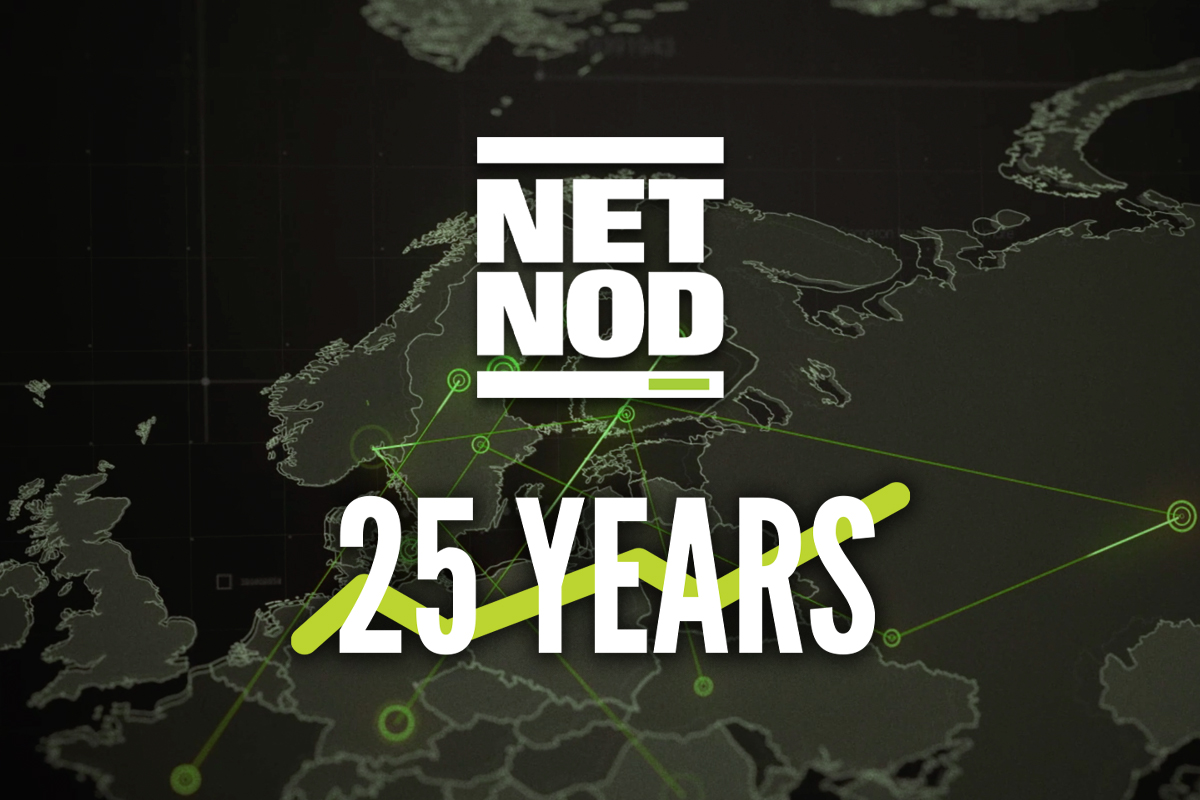 Starting operations in 1996, Netnod has been involved in some key moments of Internet history. Read about some of the major milestones here as we celebrate 25 years working at the core of the Internet.
As Netnod celebrates 25 years working at the core of the Internet, we can look back at some impressive milestones. These are milestones that mark significant moments in both Netnod's history and in the development of critical infrastructure at the core of the Internet.
We could not have done this without the excellent work of our Netnod team, cooperation with our industry partners, and the strong relationships we have developed with our customers. 
So as we mark our 25 years in the industry, I would like to thank all of you that have been on the journey together with Netnod so far. I know there are many more exciting milestones to come. I look forward to working together to ensure rock-solid Internet for everyone.  
LM Jogbäck
Netnod CEO
Netnod at 25 - major milestones 
1990s
1991: I-root (today operated by Netnod) becomes the first of the world's 13 root name servers to be located outside of the United States. 
1992: D-GIX (the precursor to Netnod IX Stockholm) launched as the first Swedish IX and one of the first Internet Exchanges in Europe. 
1996: Netnod is formed by the TU-foundation
1997: Netnod starts operating the Netnod IX Stockholm (formerly D-GIX). Netnod starts operating an NTP time service using Rubidium atomic clocks

2000-2015
2000: Netnod takes over responsibility for i.root-servers.net, one of the world's 13 root name servers
2003: IPv6 peering available at the Netnod IX
2003: Netnod becomes one of the first DNS providers to offer a global anycast DNS service 
2005: Netnod's anycast DNS service for the .SE domain is fully DNSSEC enabled making .SE the first TLD in the world to deploy DNSSEC
2010: Netnod deploys first route server at Netnod IX Stockholm
2012: Netnod signs up first 100GE customer 
2014: Netnod launches first distributed IX connecting Sweden and Denmark, Netnod IX Copenhagen

2015+
2015: Together with PTS and the SP National Laboratory (now RISE), Netnod develop Sweden's nationwide distributed time service using stratum-1 time servers connected to Caesium atomic clocks
2019: Netnod becomes the first IX to offer 400GE ports at multiple locations 
2019: Netnod's Remote IX service enables peering across the Nordics with just one port 
2019: Netnod launches one of the first Network Time Security (NTS) enabled time services in the world
2020: Netnod makes the first FPGA implementation of NTS
2020: Netnod recognised for world-leading time services by the Royal Swedish Academy of Engineering Sciences
2020: Netnod expands the Netnod IX Sundsvall to Gävle creating the first distributed IX for mid-Sweden 

You can read more about Netnod's history here.