The Netnod Tech Meeting will take place 11 October 2023 at the Sergel HUB in Stockholm.
Registration is closed!
The programme will be filled with a range of technical talks that are selected to interest both network operators as well as the broader Internet community.  There will also be an evening social at the end of the day giving attendees the opportunity to network with over 200 colleagues from across the industry.
If you have a suggestion for a presentation topic, or are interested in the sponsorship opportunities, please contact meeting@netnod.se.
Venues
Meeting Location
Sveavägen 10a, 111 57 Stockholm
Map - Sergel HUB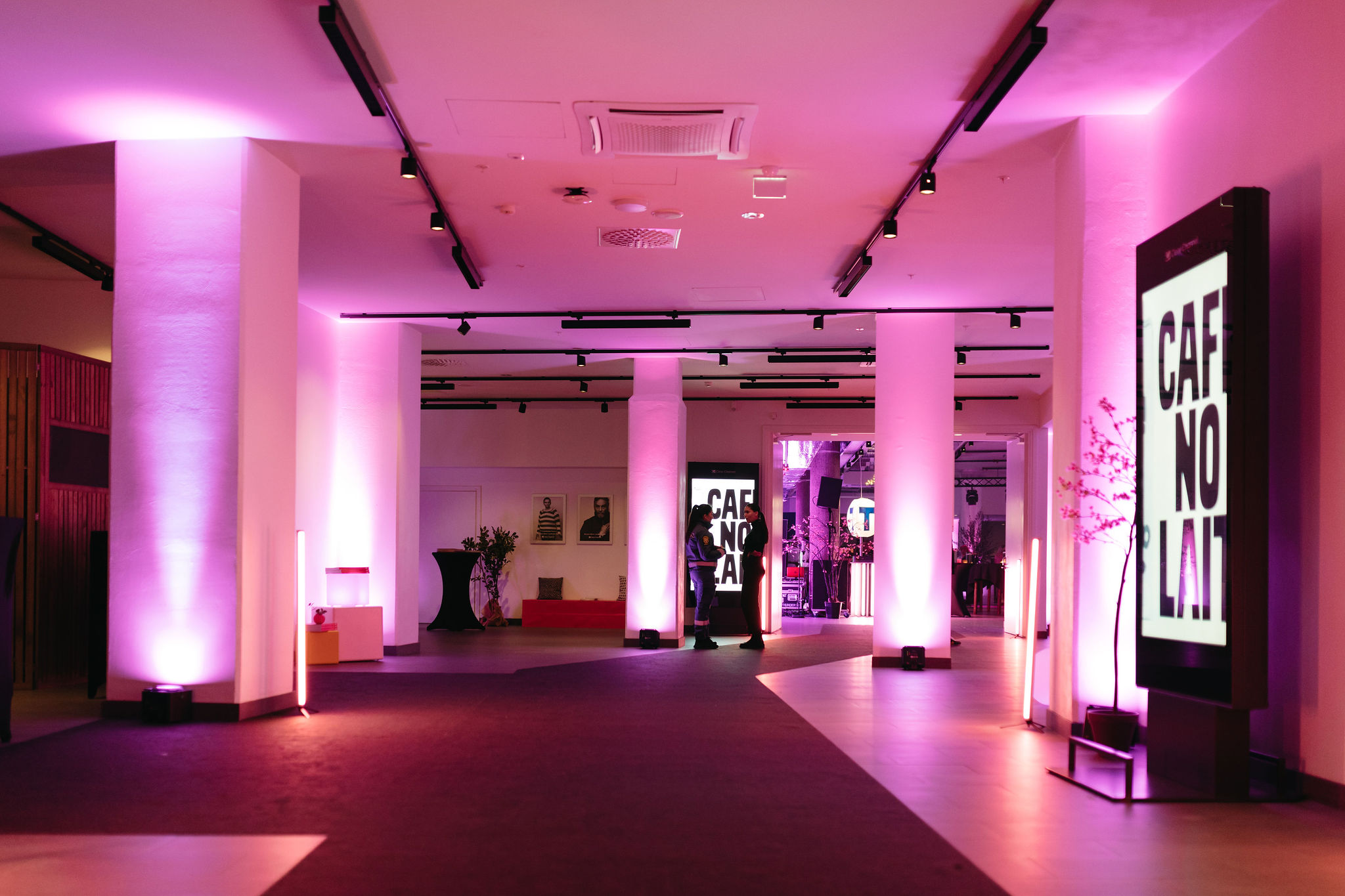 Accommodation
For those of you in need of accommodation, we recommend staying at the following hotels as you will be close to our meeting venue. 
Social venue
MOOD STOCKHOLM,
Jakobsbergsgatan 17, 111 44 Stockholm, Sverige
Map - Boqueria Stockholm
Attendees
| FIRST NAME    | LAST NAME | COMPANY | AS NUMBER |
| --- | --- | --- | --- |
| Siri | Brenden | Netnod AB | 8674 |
| Robert | Olsen | nLogic |   |
| Nemo | Ekström | 31173 Services AB | 39391 |
| Per | Eriksson | Saab AB | 64711 |
| Fredrik | Lindeberg | Netnod | 8674 |
| John | Angelmo | GetGeek AB | 209659 |
| Per Marker | Mortensen | GlobalConnect | 31027, 12552, 2116 |
| Robert  | Allen | Netnod | 8674 |
| Kristofer | Hallin | SUNET | 1653 |
| Karin | Ahl | Netnod | 8674 |
| Owe | Grafford  | TeliaCompany AB | 3301 |
| Stefan | Stexgård | Gävle Energi AB | 16117 |
| Baziyan | Safari | Netnod | 8674 |
| Christian | Lindholm | Netnod  | 8674 |
| Torbjörn | Eklöv | Nordlo södra Norrland AB | 43065 |
| Tomas | Agartz | Netnod | 8674 |
| Sebastian | Svensson | Baffin Bay Networks | 42649 |
| Didrik | Ehrenborg | Meinberg.se |   |
| Jan  | Hällström | Opto Dynamics AB |   |
| Alexander  | Wågberg  | TELE2 AB |   |
| Peter | Falk | Huber + Suhner |   |
| Amar | Andersson | AFRY |   |
| Filip | Olofsson | Netnod AB | 8674 |
| Börje | Ohlman | Föreningen för Digitala Fri- och Rättigheter (DFRI) |   |
| Joel | Holmberg | Opto Dynamics AB |   |
| Mikael | Abrahamsson | NTT GIN ltd |   |
| Mattias | Ahnberg | Netnod AB | 8674 |
| Christopher | Segerberg | GleSYS AB | 42708 |
| Christoffer | Andersson | Försvarsmakten | 9201 |
| Freyja | Tunelid | GetGeek AB | 209659 |
| Love | Dufva | GleSYS | 42708 |
| Peter | Eriksson | 31173 Services AB | 39351 |
| Jan | Smith | TU-stiftelsen/SNUS |   |
| Bjorn  | Hellqvist  | Telia Company | 3301 |
| Elizabeth  | Sandström Greenfield  | Post och Telestyrelsen  |   |
| Sarah  | Pratt  | Netnod | 8674 |
| Tobias | Windh | Obenetwork AB | 3399 |
| Cynthia | Revström | N/A | 57782 |
| Christian | Svensson | SONIX | 61229 |
| Sören | Matiros | Netnod | 8674 |
| Katerina  | Kazak | Genexis Sweden AB |   |
| Erik | Kaloczy | Junet AB | 59702 |
| Roger | Murray | Software Engineer DNS |   |
| Anders | Ek | Internetstiftelsen |   |
| Jonas | Stenling | GlobalConnect AB | 12552 |
| Fredrik | Ernlund | nLogic |   |
| Mohammad | Mahloujian | ITE |   |
| Christer | Dierks | Juniper Networks |   |
| Oskar | Folcker | Juniper |   |
| Johan | Fredin | nLogic |   |
| Oskar | Borgqvist | Karabro AB | 51519 |
| Zacharias | El Banna | Juniper Networks |   |
| Anders | Löwinger | Abundo AB | 6782 |
| Lars | Axeland | Juniper Networks |   |
| Fredrik | Korsbäck | Amazon Web Services | 16509 |
| Åke | Nordin | Netia Data AB |   |
| Mats | Nordqvist | evroc AB | 51826 |
| Werner | Forsbring | NIX/University of Oslo |   |
| Patrik | Fältström | Netnod | 8674 |
| Paul | Ohrt | Internetstiftelsen |   |
| James | Rice | Jump Networks Ltd | 8943 |
| Per | Kangru | VIAVI Solutions |   |
| Jakob | Öhman | Saab AB |   |
| Massimo | GIrondi | KTH - NSLAB |   |
| Cecilia | Fredlund | Global Connect | 12552 |
| Uffe | Hedlund | Netnod | 8674 |
| Tobias  | Jansson  | GlobalConnect AS12552 | 12552 |
| Sverre | Schriwer | Anaximander AB |   |
| Aleksei | Serdiuk | RETN Nordic AB | 9002 |
| Daniel | Stensér | Saab AB |   |
| Hamed | Khoramyar | Aivivid AB |   |
| Jörgen | Engvall | Stokab |   |
| Mouika | Madana | Ericsson |   |
| Miguel | Alktun | Netnod | 8674 |
| Monireh | Shahtalab | Aivivid AB |   |
| Letterio Leo | Bernava | Netnod | 8674 |
| Johanna | Eriksson | Netnod |   |
| Christian | Karlsson | 31173 Services AB | 39351 |
| Johan | Gustawsson | Cisco | 36692 |
| Rasmus | Åberg | Raspiid Engineering AB |   |
| Madelene | Tivås | Netnod |   |
| Viktor | Ekmark | evroc AB | 51826 |
| Adam | Emtorp | Amazon Web Services | 16509 |
| Lars | Marelius | Tentixo NG AB |   |
| Magnus | Westerlund | Ericsson |   |
| Philip | Olsson | Teleservice Bredband Skåne AB | 34244 |
| Anders | Grudd | Alliance productions |   |
| Tobias  | Carlsson | nLogic |   |
| Vincent | Sleiffer | Adtran |   |
| Jonas | Johansson | Mpya Digital |   |
| Johanna | Iivanainen | Netnod AB |   |
| Martin | Fredriksson | Boeing |   |
| Peter | Löfman | ÅLCOM | 3238 |
| Henrik | Melwin | Amazon Web Services | 16509 |
| Viktor | Jakobsson | Amazon Web Services | 16509 |
| Torbjörn | Rium | Adtran |   |
| Jörgen | Städje | Techtext AB |   |
| Eric | Lindsjö | GleSYS | 42708 |
| Tarkan | Cengiz | Google | 15169 |
| Robin | Johansson | 84 Grams AB | 57630 |
| Emil | Westrin | 84 Grams | 57630 |
| Daniel | Lindholm Vargas | Obenetwork AB | 3399 |
| Lars | Hansson | Telenor Sverige |   |
| Morgan | Skoog | Telenor AB |   |
| Mikael | Kullberg | Cat Herd AB |   |
| Kjetil Otter | Olsen | Norwegian Internet eXchange |   |
| Ace | Maroney | GlobalConnect AB | 12552 |
| Tom | Strickx | Cloudflare | 13335 |
| Olof | Kasselstrand | nLogic |   |
| Kushal | Das | Sunet | 1653 |
| Jonathan | Hoang | Skylane Optics AS |   |
| Henrik | Dahlberg | DNSmonitor Sverige AB |   |
| LM | Jogbäck | evroc AB | 51826 |
| Jonas | Krogell | Juniper Networks |   |
| Daniel | Förnes | Arista Networks Sweden AB |   |
| Olle E | Johansson | Edvina AB |   |
| Tommy | Nevtelen | Redpill-Linpro / SONIX | 61229 |
| Mattias | Soderberg | VMware |   |
| Miquel | Arevalo | VMware |   |
| Marco | Chiesa | KTH Royal Institute of Technology |   |
| Sumit | Rai | Juniper networks |   |
| Martin | Nolborg | ATOP |   |
| Carl-Joel | Järvi | Engin IT Nordic AB |   |
| Ludwig | Wahl | Engin IT Nordic AB |   |
| Uday | Choudhary | HCI student at Uppsala University |   |
| Patrik | Wallström | Cparta |   |
| Håkan | Eklund | Dynamist AB |   |
| Madlén | Lindström | Netnod AB | 8674 |
| Fredrik | Vittfarne | Geely |   |
| Jens | Heidling | Region Stockholm SF IT | 19399 |
| Varsha | Saraogi | Trifork |   |
| Björn | Rougén | Smartoptics |   |
| Mikael | Andersson | Mobilelinks Europe AB | 205166 |
| Linus | Larsson | KeFF Networks LTD | 41281 |
| Anders | Carlberg | NetNordic Sweden AB |   |
| Timur | Pertenava | RETN | 9002 |
| Pontus | Nyrelli | NetNordic Sweden AB |   |
| Per | Burman | Smartoptics |   |
| Patrik | Lundin | SUNET | 1653 |
| Johannes | Renfors | Infinera |   |
| Nore | Eriksson | OLiKA AB, AS21227, 207864,2119,8434,8642,25169,3399,38945,42675,44394,41281 |   |
| Loïc | Denise | Netnordic AB | 207932 |
| Erik | Nihlén | Cisco | 36692 |
| Rok | Lord Podgrajsek | Cisco |   |
| Johan | Marcusson | SUNET | 2603 |
| Amanda | Östlund | Amazon Web Services | 16509 |
| Kenneth | Palme | ÅLCOM | 3238 |
| Henric | Carlsson | Juniper Networks |   |
| Miguel | Regalado Querol | AMS-IX | 1200, 6777 |
| Åsa | Schwarz | Knowit |   |
| Dmitry | Kohmanyuk | Hostmaster.UA | 29067 |
| Martins | Libins | NIC.LV | 51955 |
| Elias | Rudberg | Bahnhof AB | 8473 |
| Luke | DAVIES | GlobalConnect |   |
| Plux | Stahre | Höglandsförbundet | 51899 |
| Urban | Johansson | Telia Company AB | 3301 |
| Staffan | Kerker | Splisado AB |   |
| Jonathan | Dahlin | STHIX | 57151 |
| Markus | Viitamäki | Embark Studios | 58317 |
| Martin | Gannholm | LinkedIn |   |
| Jan | Sjöquist | Teliacompany | 3301 |
| Ibrahim | Tachijian | Obenetwork | 3399 |
| Piotr | Łebek | Akamai |   |
| Andreas | Aronsson | Ember AB | 200150 |
| Tomasz | Jaszczyk | Akamai Technologies | 20940 |
| Per | Sjöstedt | FM |   |
| Andreas | Lundin | Telia Company AB | 3301 |
| Joel | Ståhl | EPM Data AB |   |
| Juta | Lander | Concise |   |
| Roger | Wiklund | nLogic Sweden AB |   |
| Jörgen | Thun | Netnod | 8674 |
| Ranjan | Rajah | CONAPTO AB | 49079 |
| Adil | Raza | Dr  Ziauddin Hospital |   |
| Sebastian | Sandberg | Excedo Networks AB | 199150 |
| Arvid | Zhang | Netnod | 8674 |
| Dennis | Wahlstedt | Shibuya AB |   |
| Magnus | Ringdahl | Teleservice Bredband Skåne AB | 34244 |
| Filip | Lindroos | GlobalConnect | 12552, 31027, 2116 |
| Ahmed | Warsama | Netnod | 8674 |
| Andreas | Johansson | Peakman Consulting Services |   |
| mikael | krantz | Mikael Krantz Konsult AB / noackhosting.se | 30893 |
| Steve | Jones | Huber + Suhner |   |
| Andreas | Johansson | Peakman Consulting Services |   |
| Nemo | Ekström | 31173 Services AB | 39351 |
| Kikael | Krantz | Mikael Krantz Konsult AB / noackhosting.se | 30893 |
| Graeme | Antrobus | NTT | 2914 |
Agenda
11th October
RCE and the Full Cluster Breach: Don't Let Your Security Be the Punchline of a Joke
Stories of building Cloud infrastructure at Google: from VMs to Kubernetes
Locked Shields, an exercise that makes us better
Social at Boqueria
Location - inside MOOD STOCKHOLM mall
false