The Netnod Meeting took place 14-15 March 2023 at the Courtyard Stockholm Kungsholmen Hotel.
The programme was filled with a range of technical talks that where selected to interest both network operators as well as the broader Internet community.  There was also an evening social at the end of day one and this gave people the opportunity to network with over 200 colleagues from across the industry.
A BIG thank you to all our sponsors and speakers!
Sponsors

Technology providers
As leading technology provider for optical components we simplify the processes for network builders deployment operations. We build solutions that just work.

Optimizers
We optimize not only support and supply processes, but also have vast experience in hardware & software design for optical systems. We scale by engineering.

Experts
With our inherent expertise we help create smart networks that make optics operations easier, faster and more reliable. We know what we do.
Venues
Meeting Location
Rålambshovsleden 50, 112 19 Stockholm
Map - Courtyard Stockholm Kungsholmen
Please go up the stairs when entering the the lobby.
Accommodation
For those of you in need of accommodation, we recommend staying at the Courtyard Stockholm Kungsholmen as you will be right at our meeting venue.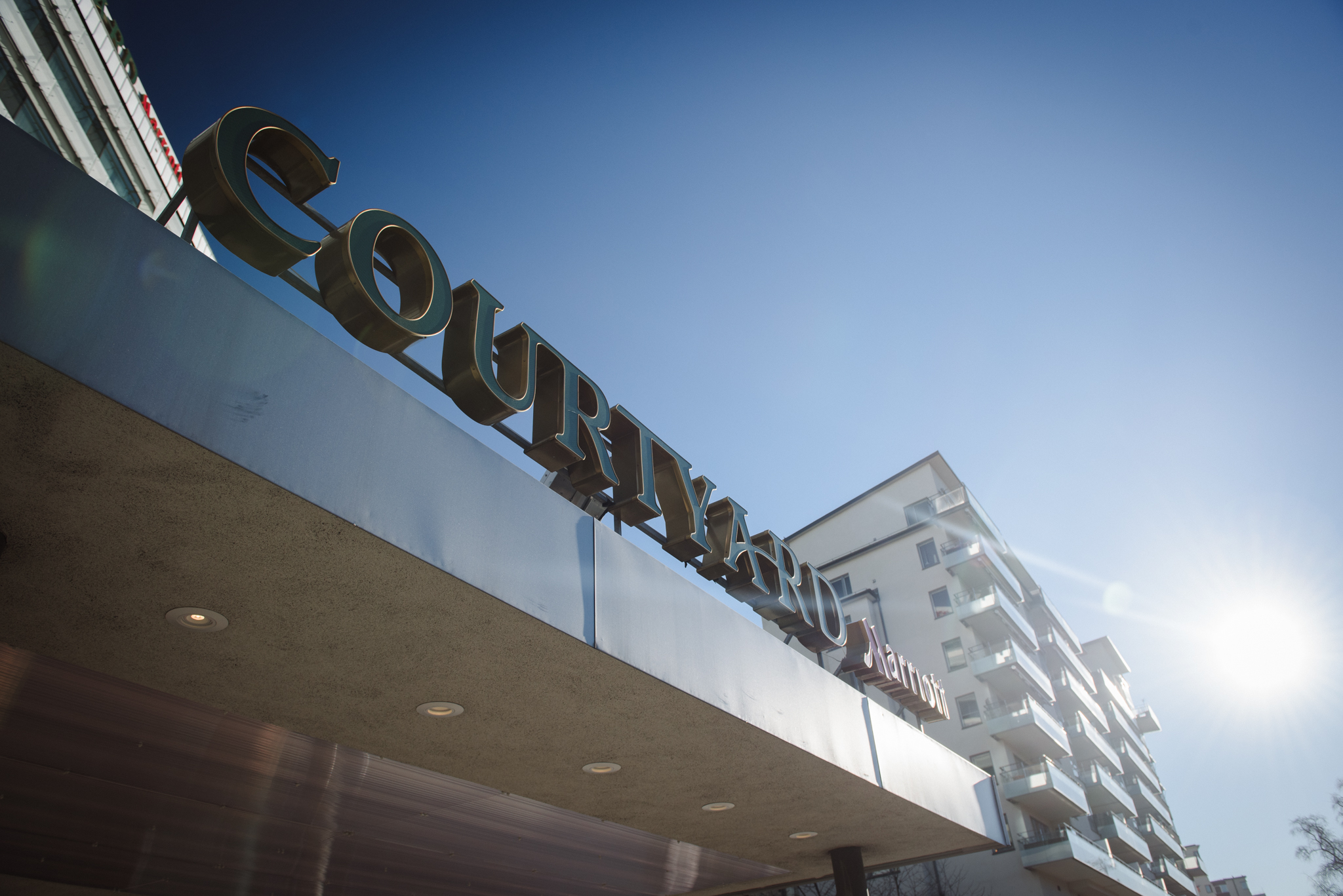 Social venue
Jakobsbergsgatan 27, 111 44 Stockholm
Map - Yuc Latasian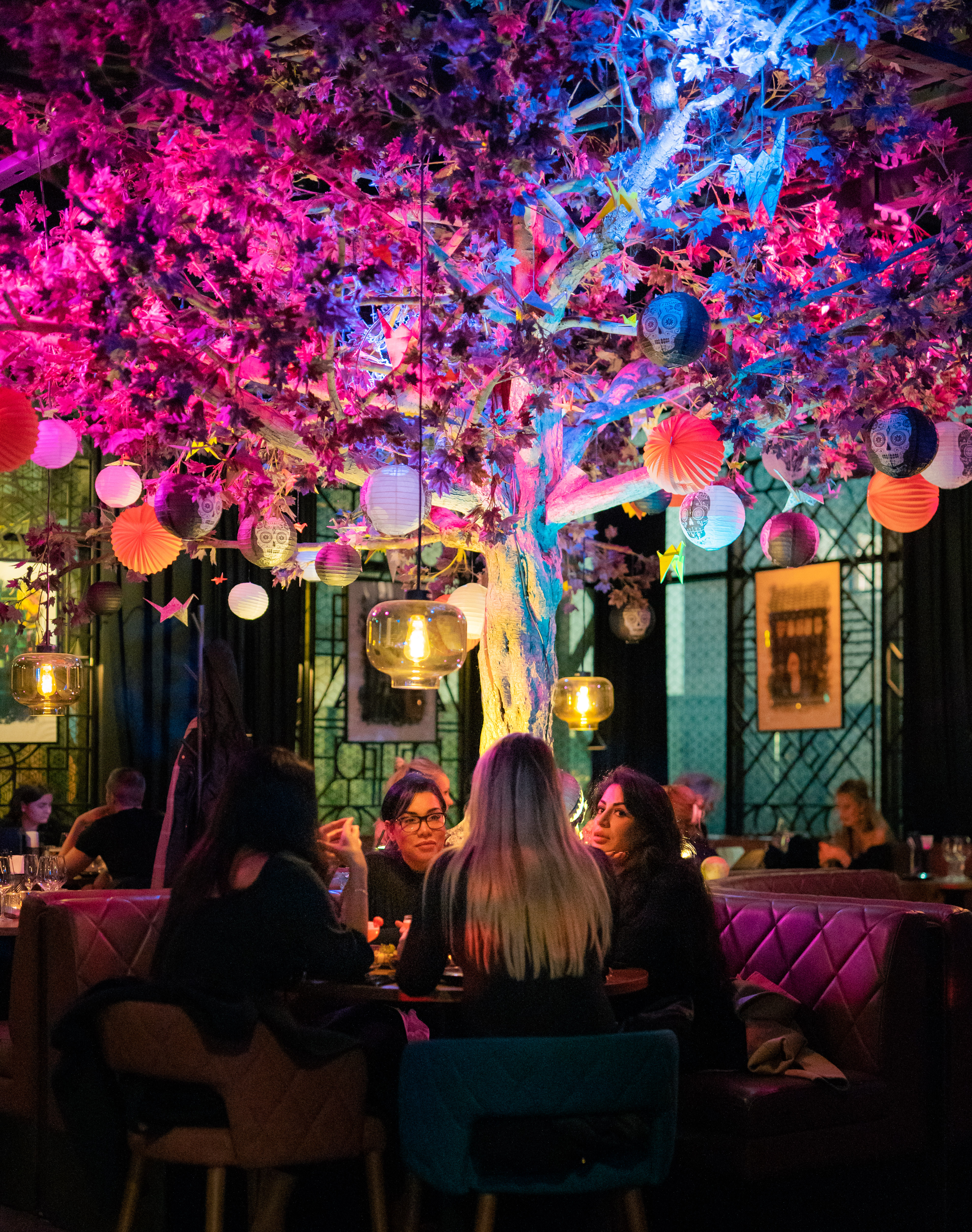 Attendees
| FIRST NAME   | LAST NAME  | COMPANY | AS NUMBER |
| --- | --- | --- | --- |
| Siri | Brenden | Netnod AB | 8674 |
| Robert | Olsen | nLogic AS |   |
| Tony | Buss | Freja eID Group AB | 205916 |
| Mattias | Ahnberg | Netnod  | 8674 |
| John | Angelmo | GetGeek | 209659 |
| Mattias | Karlsson | Netnod AB | 8674 |
| Måns | Nilsson | SVT | 201641 |
| Ted | Pelas Johansson | Arelion | 1299 |
| Hans | Axén | Telenor Sverige AB | 2119 |
| Ibrahim | Tachijian | Obenetwork AB | 3399 |
| Georgek | Aroush | Encroute.com |   |
| Filip | Olofsson | Netnod AB | 8674 |
| Johan | Ervenius | Arista Networks |   |
| Irena | Sakivska | Nvrmind AB |   |
| Fredrik | Lindeberg | Netnod | 8674 |
| Viktor | Ekmark | Elastx | 48579 |
| Fredrik | Esplund | VMware |   |
| Mattias | Söderberg | Vmware |   |
| Jerry | Lundström | DNS-OARC |   |
| Alexander | Wågberg | TELE2 AB | 1257 |
| Amar | Andersson | AFRY |   |
| Ulrich | Wisser | Redsift |   |
| Johan | Linder | Tele2 | 1257 |
| Anders | Löwinger | Abundo AB | 6782 |
| Sebastian | Svensson | Baffin Bay Networks AB | 42649 |
| Fredrik | Korsbäck | Amazon Web Services | 16509 |
| Lars | Hansson | Telenor Sverige |   |
| Baziyan | Safari | Netnod AB | 8674 |
| Tomas | Agartz | Netnod | 8674 |
| Mohammad | Mahloujian | ITE |   |
| Vicky | Risk | ISC |   |
| Åke | Nordin | Netia Data AB |   |
| Cecilia | Fredlund | GlobalConnect | 12552 |
| Tobias | Jansson | GlobalConnect AB | 12552 |
| Kjetil Otter | Olsen | Norwegian Internet eXchange |   |
| Jörgen | Städje | Techtext Media AB |   |
| Stefan | Lindeberg  | Consior AB |   |
| Daniel | Wennberg | Swedish Armed Forces | 9201 |
| Carl | Hasselström | CoreWeave | 33425 |
| Kent | Lidström | Smartoptics |   |
| Björn | Rougén | Smartoptics |   |
| Ace | Maroney | GlobalConnect AB | 12552 |
| Anders | Berggren | Halon Security AB |   |
| Christer | Dierks | Juniper |   |
| Joel | Mardell | NTT | 2914 |
| Erik | Kaloczy | Junet AB | 59702 |
| Stefan  | Larsson | Viaplay Group | 202093 |
| Daniel | Förnes | Arista Networks |   |
| Vincent | Sleiffer | ADVA |   |
| Niklas | Wallin | Sveriges Television AB | 201641 |
| Magnus/Mem | Sandberg | Netnod AB | 8674 |
| Stefan | Stexgård | Gävle Energi | 16117 |
| Mikael  | Andersson | Mobile Links Europe | 205166 |
| Per | Eriksson | SAAB AB | 64711 |
| Fearghas | McKay | FLEXOPTIX GmbH |   |
| Karin | Ahl | Netnod | 8674 |
| Petrus | Hallberg | Tele2 | 1257 |
| Johanna | Eriksson | Netnod | 8674 |
| Mauritz | Magnuson | NGM AB | 62305 |
| Ranjan | Rajah | CONAPTO |   |
| Cynthia | Revström |   | 57782 |
| Roger | Wiklund | nLogic Sweden AB |   |
| Dirk | van den Borne | Juniper Networks |   |
| Caroline | Staiger | NTT | 2914 |
| Viktor | Gidgård  | GlobalConnect AB | 12552 |
| Christian | Svensson | SONIX | 61229 |
| Christian | Karlsson | 31173 Services AB | 39351 |
| Peter | Eriksson | 31173 Services AB | 39351 |
| Oscar | Ekeroth | Baffin Bay Networks | 42649 |
| Gunnar | Frisk | ADVA |   |
| Torbjörn | Rium | ADVA |   |
| Alexander | Wikström | Pro 10 Optix |   |
| Johannes | Renfors | Infinera |   |
| Bora | Daja | NTT | 2914 |
| Johan | Fredin | nLogic AB |   |
| Fredrik | Olofsson | Post- och telestyrelsen |   |
| Nemo | Ekström | 31173 Services AB | 39351 |
| Mathilde | Åkerlind | Netnod | 8674 |
| Magnus | Westerlund | Ericsson |   |
| Esko | Nerelli | Digita Oy |   |
| Björn  | Strömgård | Netnod | 8674 |
| Per | Holmgren | Ekinops |   |
| Percy | Jarehem | Telia | 3301 |
| Pierre | Baume | Netnod | 8674 |
| Anders | Samuelsson | Arelion | 1299 |
| Alexander | Kratzsch | Baffin Bay Networks | 42649 |
| Maria | Häll | Sunet |   |
| Sarah | Pratt | Netnod | 8674 |
| Björn | Grönwall | YDesign | 112 |
| Jan | Smith | TU-Stiftelsen/SNUS |   |
| Hamed | Barati | Infinera |   |
| Martin | Nolborg | Atop Aurope A/S |   |
| Henrik | Melwin | Amazon Web Services | 16509 |
| Daniel 'f0o' | Preussker | Magine AB | 203038 |
| Christoffer | Andersson | Försvarsmakten | 9201 |
| Emil | Palm | Netnod | 8674 |
| Patrik | Olsson | Arista Networks | 35121 |
| Peter | Lundqvist | Arista | 55064 |
| Charlie | Davies | Orange  | 5511 |
| Joel | Söderman | Excedo Networks AB | 199150 |
| Erik | Gulliksson | Spotify | 8403 |
| Letterio Leo | Bernava | Netnod | 8674 |
| Michael | Cardell Widerkrantz | Tillitis AB |   |
| Ole | Myhre | Iver AB | 57829 |
| Massimo | Candela | NTT | 2914 |
| Mauritz | Ek | Open infra |   |
| Ragnar | Sundblad | Netnod | 8674 |
| Jussi | Sahlberg | Elisa | 6667 |
| Morgan | Skoog | Telenor AB | 2119 |
| Marcelo | Aguiar Rodrigues | Spotify AB |   |
| Jonas | Moberg | Melbye Scandinavia |   |
| Per | Burman | Smartoptics |   |
| Johan | Liljegren | Resona Glecom AB | 52177 |
| Mikael | Abrahamsson | NTT GIN ltd | 2914 |
| Uffe | Hedlund | Netnod | 8674 |
| Antti | Ryynänen | Digita Oy |   |
| Christian | Lindholm | Netnod | 8674 |
| Patrik | Fältström | Netnod | 8674 |
| Nore | Eriksson | OLIKA AB | 21227,207864,3399,62020,8769,199781,33885,2119 |
| Jonas | Emilsson | Resona Glecom AB | 52177 |
| Rasmus | Åberg | Raspiid Engineering AB |   |
| Niklas | Englund | Netnod | 8674 |
| Miguel | Regalado Querol | Amsterdam Internet Exchange | 1200 |
| Jan | van Boesschoten | AMS-IX | 1200 |
| James | OBrien | Orange International Carrier | 5511 |
| Jacob | Thomsen | Infor AB |   |
| Jonas | Vermeulen | Nokia |   |
| Ulrik | Kärrman | 84 Grams AB | 57630 |
| Emil | Westrin | 84 Grams AB | 57630 |
| Jesper | Kuhl | Nokia |   |
| Nurani | Nimpuno | Linx | 5459 |
| Linus | Nordgren | Pro 10 Optix |   |
| Johan | Marcusson | Sunet | 2603 |
| Markus | Viitamäki | Embark Studios AB | 58317 |
| Erik | Blomberg | 3 | 44034 |
| Per | Anth | Telenor Sverige | 2119 |
| Dejan | Bilbija | Ciena |   |
| Peter | Löthegård | Ciena |   |
| Lou-Lou | Pei | Spotify | 8403 |
| Bijal | Sanghani | Euro-IX |   |
| Ola | Wahlin | Tre | 44034 |
| Per | Sjöstedt | FM |   |
| Tomasz | Jaszczyk | Akamai Technologies | 20940 |
| John | Brown | Team Cymru |   |
| LM | Jogbäck | Netnod | 8674 |
| Sören | Matiros | Netnod | 8674 |
| Christer | Weinigel | Netnod | 8674 |
| Tarkan  | Cengiz  | Google | 15169 |
| Jörgen | Thun | Netnod | 8674 |
| Richard | Sjöstrand | Västra Götalandsregionen | 56736 |
| Joakim | Sundberg | Baffin Bay Networks | 42649 |
| Fredrik | Vittfarne | - | 200143 |
| Holly | Ruff | Linx | 5459 |
| Dennis | Rydgren | Netnod | 8674 |
| Victoria | Ekstedt | Vattenfall |   |
| Sven-Christian | Ebenhag | Rise |   |
| Piotr | Łebek | Akamai Technologies | 20940 |
| Oskar | Folcker | Juniper |   |
| Kristian  | Larsson | Centor | 2863 |
| Mikael | Kullberg | Cat Herd AB |   |
| Ester | Paal | Flexoptix | 199121 |
| Eirik | Eilertsen | Tampnet |   |
| Oskar | Borgqvist | Karabro AB | 51519 |
| Johan | Stenstam | Internetstiftelsen |   |
| Jonas | Paulsson | CERT-SE |   |
| Salu | Upadhyay | Sunet | 2603 |
| Peter | Falck | Halon Security AB |   |
| Sasko | Simonovski | Tillitis AB |   |
| Siim | Alatalu | CR14 |   |
| Peter | Löfman | Ålcom |   |
| Freyja | Tunelid | GetGeek | 209659 |
| James | Rice | Jump Networks |   |
| Eva | Ekenberg | Skatteverket |   |
| Björn | Hellqvist | Telia |   |
| Mats | Nordqvist | Evroc AB |   |
| Jonas | Hagström | Sunet | 2603 |
| Fernando | Milan | GridPlus |   |
| Torsten | Ericsson | 3 | 44034 |
| Mats | Regard | Infinera |   |
| Andrea | Caponecchi | Nokia |   |
Agenda
14th March
Tillitis TKey: a new kind of security device
Bulk cable interception for intelligence purposes is introduced in Norway. How does it work, and how to control it
Latest news and trends from the optical industries
Aging Gracefully with BIND 9
Reflections on cybersecurity of today
Panel discussion
CR14, Vattenfall, CERT-SE and Swedish Government
Buses to Social - Yuc Latasian
15th March
Why IX's matter for Enterprise Security and Reliability, or why Enterprises should peer at IX's
From analysis to takedown - How we knocked Anonymous Sudan offline
To Infinity and Beyond! Ethernet and optics on the road to 800GE and 1.6TE
PPP for time distribution
Fiber optic time and frequency transfer then and now
Around the world with NTS: deployment and usage