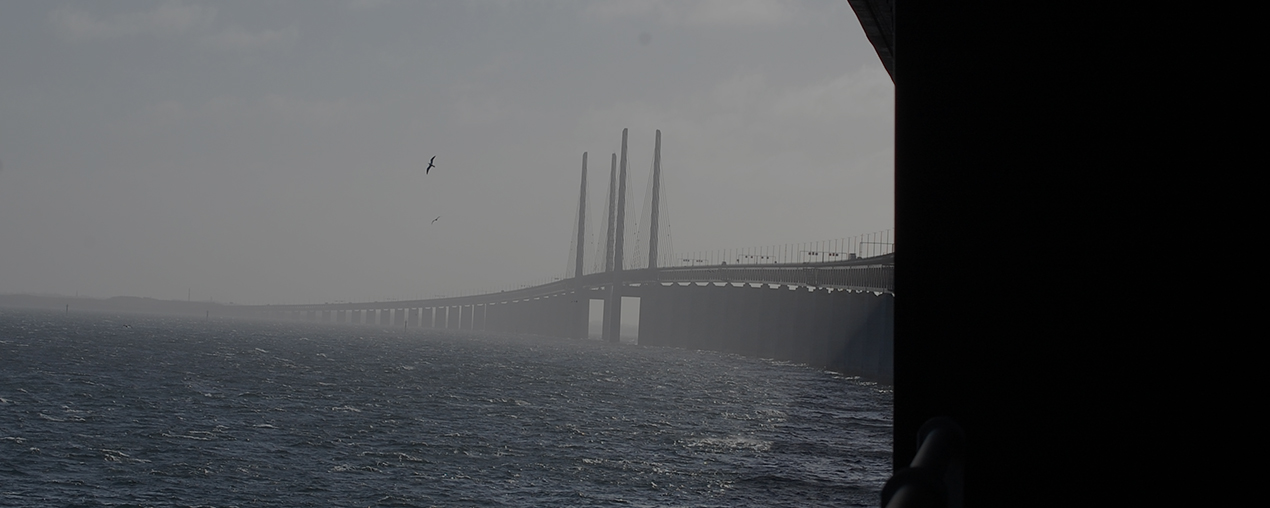 A visit to Netnod IX Copenhagen
During ICANN 58, Netnod organised a tour for selected customers. The tour included the Øresund bridge, between Sweden and Denmark, and one of the military-grade bunkers housing the Netnod Copenhagen IX.
Heading off from the ICANN 58 meeting, the first stop was the Danish side of the Øresund bridge, the longest combined road and rail bridge in Europe. While a four-lane road and railway transport more than 15,000 people per day, on the underside of the bridge 384 dark fibre pairs allow internet traffic to run between Denmark and Sweden. To ensure redundancy, the fibre cables run in different tunnel tubes on both sides of the bridge and are routed separately in the land connections.
Participants of the tour saw these cables close up, braving the high winds to walk alongside the bridge before seeing one of the three inspection gantries used for maintenance. They got a glimpse of the artificial island of Peberholm, built to connect the Øresund bridge and tunnel. Since Peberholm's construction, flora and fauna have flourished there with more than 500 different species of plants identified. The island has also become a popular breeding ground for birds as well as providing a habitat for unusual spiders and a rare species of green toad.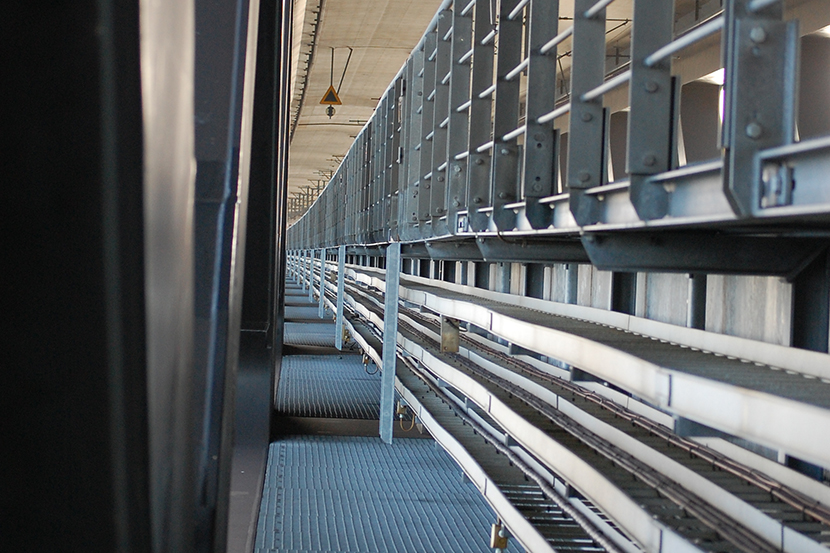 Fibre along the underside of the Øresund bridge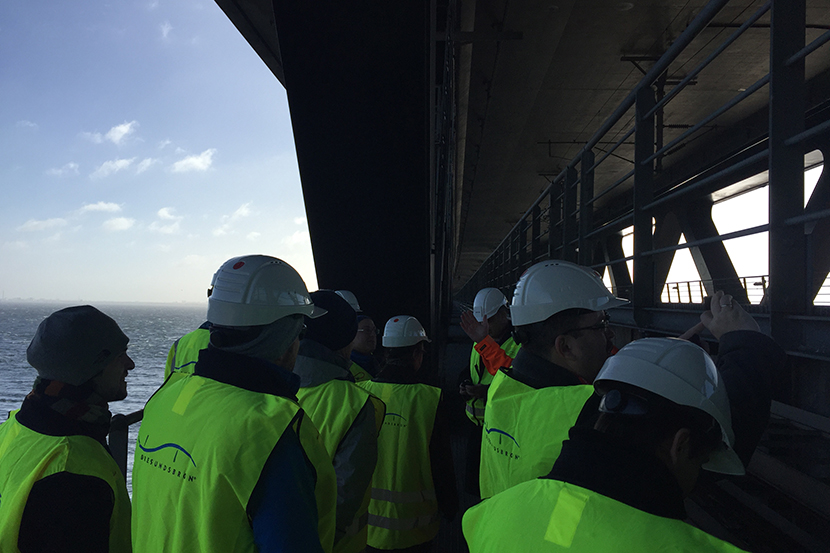 Visitors during the ICANN 58 tour - at Peberholm under the Øresund bridge
The next stop was on the Swedish side, deep underground, where participants visited one of the bunkers housing the Netnod Copenhagen IX. The military-grade bunker has its own electricity generators and water cooling together with tunnels built to withstand explosions. The IX infrastructure is housed in a special building isolated within the bunker making it completely impervious to electromagnetic impulses.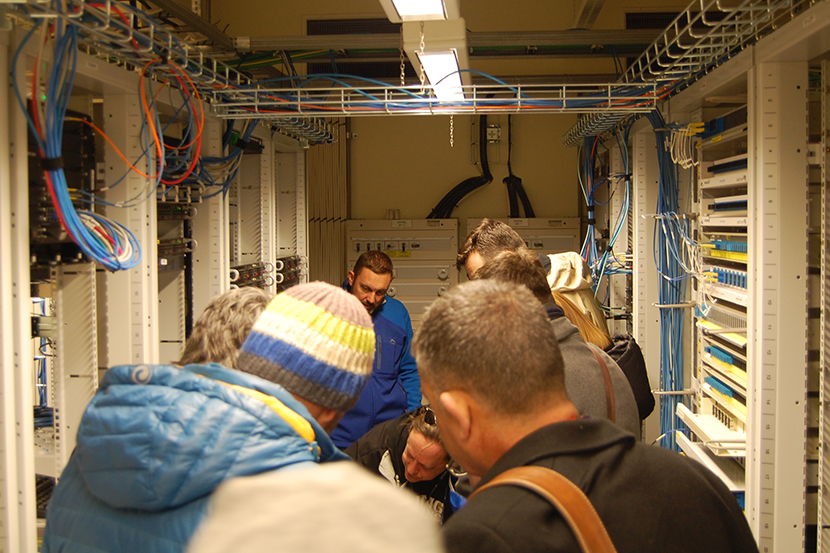 Deep underground, Patrik Fältström describes Netnod's NTP hardware
Patrik Fältström, Head of Engineering, Research and Development at Netnod, presented the participants with the various infrastructure elements at the Netnod IX Copenhagen which includes;
- A Time and Frequency system, exposed via NTP and PTP
- An instance of the I-root server
- One of the core switches for the Netnod Copenhagen IX
- One of the nodes for the Netnod's DNSNODE service, one of the largest DNS anycast networks in the world.
Netnod would like to thank the staff at the Øresund Bridge and the ICANN 58 participants for a lively and interesting tour.