Telia welcomes Netnod IX to the Telia Helsinki Data Center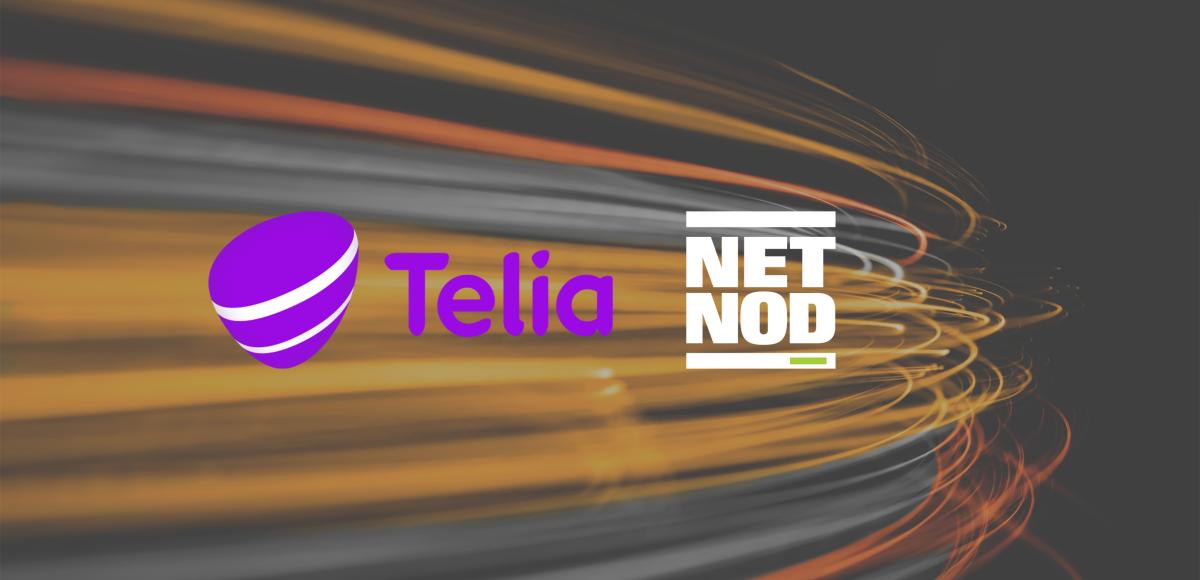 Stockholm and Helsinki, 5 April 2022 - Netnod, the leading provider of Internet exchange (IX) services in the Nordics, has expanded into Finland. Starting 5 April, all networks at the Telia Helsinki Data Center will be able to access the Netnod IX Helsinki. The new IX is of great benefit to the Internet in Finland ensuring greater security, resilience, and performance for local networks.
Netnod's IX platform is the largest in the Nordics with over 200 networks exchanging traffic across seven key locations. This enables networks to exchange traffic with the networks that matter the most for their business. This includes ISPs, CDNs, mobile operators and a range of enterprise networks from sectors such as cybersecurity, gaming and finance. 
Since its launch in March 2022, the Netnod IX Helsinki has already attracted large local and international networks peering over 10GE and 100GE ports. With the addition of the Telia Helsinki Data Center, the Netnod IX Helsinki is now present at three major data centers in Finland. 
"In response to discussions with both local and international networks, we saw a clear demand for a Netnod IX in Helsinki," said Christian Lindholm, Head of Sales, Marketing and Product, Netnod. "By improving Internet traffic exchange in Helsinki, Netnod IX Helsinki will support the local Internet community and increase peering opportunities both in Finland and beyond. We are excited to be working with the Telia team on pushing forward interconnection services in Finland and throughout the Nordics." 
"To be able to offer world-class colocation services for our customer, we are aiming to expand Telia Helsinki Data Center to be the most connected data center in the Nordics. Therefore I am happy to welcome Netnod internet exchange to Telia Helsinki Data Center", says Kaisa Pajari, Head of Networking and Communications Services at Telia Finland. 
Telia Helsinki Data Center is one of the largest open data centers in the Nordic countries. Opened in June 2018, the data center has been granted, e.g. the Gold-level LEED environmental certificate. The Gold-level LEED classification was contributed to by the environmental impacts of the building as a whole, especially energy efficiency and water conservation. For example, rainwater is collected and used in the data center for rinsing. The data center uses carbon-neutral electricity: Hydropower and wind power.
Telia Helsinki Data Center is compliant with Tier III security standards. The data center has been granted the ISO22301 certification for its business continuity practices as the first data center in Finland.
Media contacts
Netnod
Christian Lindholm
Head of Sales, Marketing and Product
Tel: +46 70 164 95 46 Email: christian@netnod.se 
Telia
Kaisa Pajari
Head of Networking and Communications Services
Tel: +358 40 5820189 Email kaisa.pajari@teliacompany.com
About Telia 
In recent years, Telia has grown from a traditional telecommunications operator to a modern technology and media company offering a wide range of telecommunications, IT and digital services to its millions of consumer and business customers. Telia has 4,100 employees and over four million subscription customers in Finland. We invest each year about EUR 200 million in connections in Finland. www.telia.fi    
Telia Finland is part of Telia Company, which operates in the Nordic and Baltic countries. The company's turnover in 2021 was EUR 8.7 billion. The company is committed to being CO2 neutral and waste-free throughout its value chain from suppliers to customers by 2030. www.teliacompany.com 
About Netnod
Netnod provides critical infrastructure support ranging from interconnection services and Internet Exchanges to time services, DNS services and root server operations. With a worldwide reputation for its services and the expertise of its staff, Netnod ensures a stable and secure Internet for the Nordics and beyond. Established in 1996 as a neutral and independent Internet infrastructure organisation, Netnod is fully owned by the non-profit foundation TU-stiftelsen (Stiftelsen för Telematikens utveckling). More information is available at: www.netnod.se