Digita welcomes Netnod IX to the Pasila Data Center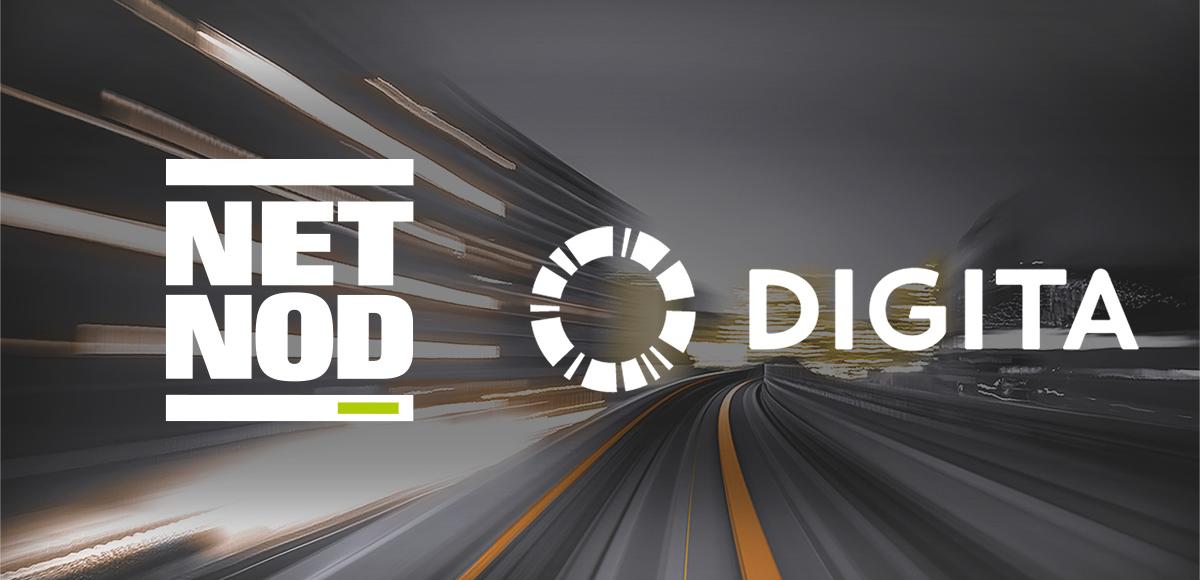 Netnod, the leading provider of Internet exchange (IX) services in the Nordic countries, is expanding into Finland. Starting March 8, all networks at Digita's Pasila telecommunications center will be able to access the Netnod Internet Exchange (IX). The new IX will be of great benefit to the Internet in Finland ensuring greater security, resilience, and performance for local networks.
Netnod's IX platform is the largest in the Nordics with over 200 networks exchanging traffic across seven key locations. This enables networks to exchange traffic with the networks that matter the most for their business. This includes ISPs, CDNs, mobile operators and a range of enterprise networks from sectors such as cybersecurity, gaming and finance.
"In response to discussions with both local and international networks, we saw a clear demand for a Netnod IX in Helsinki," said Christian Lindholm, Head of Sales, Marketing and Product, Netnod. "By improving Internet traffic exchange in Helsinki, Netnod IX Helsinki will support the local Internet community and increase peering opportunities both in Finland and beyond. We are excited to be working with the Digita team on pushing forward interconnection services in Finland and throughout the Nordics." 
"We are pleased to have the Netnod IX connected to Digita's Pasila Data Center. With its excellent connections, our data center offers low response times required by digital services. Our customers benefit from our data center's location, at a central telecommunications hub and our customer-oriented, reliable and agile mode of operation," explains COO Markus Ala-Hautala.
Pasila is home to multiple Internet Exchanges enabling networks to exchange local traffic and to access the connection services of the most important international operators.  Digita's data center services meet the security and availability requirements of even the most demanding customers. The data center's power supply and cooling are backed up by multiple redundancies. The energy efficiency of the data center, which is connected to the City of Helsinki's district cooling network, is first-rate. All energy consumed by Digita is green energy produced through wind power in the Nordic countries. 
Digita has invested heavily in its data center operations by building new facilities at Pasila's telecommunications cluster. The facilities are set to be completed in early 2023. 
Media contacts
Netnod
Christian Lindholm,
Head of Sales, Marketing and Product
Tel: +46 70 164 95 46 Email: christian(a)netnod.se 
Digita
Minna Flink
Director, Marketing and Communications
Tel: +358 40 742 8849, Email: minna.flink(a)digita.fi
About Digita
Digita is a provider of digital infrastructure and services and is Finland's largest independent owner of telecommunication masts. The company owns and operates Finland's leading terrestrial network for nationwide TV and radio transmissions, is a pay-TV operator on the terrestrial television network and develops broadcasting services for the future. Digita's telecommunications services include private networks, indoor coverage solutions, management services for rooftop telecommunications installations, IoT and data centre services. Digita provides services to media companies, consumers, mobile operators, industry, infrastructure companies and property owners. Digita employs 200 experts across Finland. www.digita.fi
About Netnod
Netnod is fully owned by a non-profit organisation and works for the good of the Internet in the Nordics and beyond.
There are 13 root name DNS servers in the world. The world trusts Netnod to operate one (https://www.netnod.se/i-root).
Netnod provides DNS services for some of the biggest country code top-level (ccTLD) domains in the world. This includes providing DNS services to Traficom to ensure the 100% availability of the .FI domain.
Netnod provides state-of-the-art time services including a service providing Swedish national time.