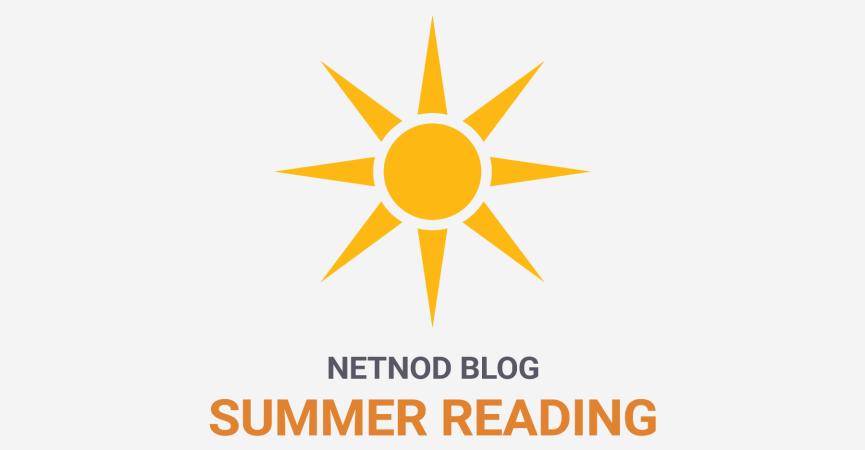 Summer reading - Netnod Q1 and Q2 roundup
Whether you will be getting away from the house or enjoying a staycation, we hope you enjoy this selection of Netnod blogposts from the first half of the year. So far in 2020, we have published blog articles covering IX developments and peering tips, best practice for DNS services, IPv6 deployment in Sweden, and how to ensure accurate and secure time services. 

1. How Copenhagen became a peering hotspot In the last few years, traffic levels have soared in Copenhagen. In this blogpost, Martin Eriksson, Head of Sales and Marketing, Netnod, looks at some of the factors driving this increase. He also outlines some of the wider developments transforming Denmark into one of Europe's new digital capitals. Read more.

2. IPv6 Q&A with the RIPE NCC
May 2020 marked ten years since IPv6 was deployed across Netnod's DNSNODE service and  the I-root instances that we operate. With this anniversary in mind, Lars-Johan Liman, Senior Systems Specialist and co-founder, Netnod, asked Mirjam Kühne and Marco Hogewoning from the RIPE NCC about how they see IPv6 deployment progressing in Sweden. Read more.

3. How to make sure you have rock solid DNS
We know that when it comes to DNS, failure is not an option. Any problem with your DNS service can damage your business and reputation. In this blogpost, Miguel Alktun, Netnod's DNS Global Account Manager, gives his seven top tips for ensuring rock solid DNS. Read more.

4. How do you know what time it is?
At Netnod we are really interested in time. We provide one of the first Network Time Protocol (NTP) services to be enabled with Network Time Security (NTS). We also provide Precision Time Protocol (PTP) services for organisations that need the highest level of time accuracy. In this blogpost, Patrik Fältström, Technical Director and Head of Security, Netnod, looks at some of the fundamentals in providing accurate time. Read more.

5. How to get the most out of your IX port 
In this blogpost, Tobias Jansson, Interconnection Relations Manager, Netnod, summarises his seven top tips for getting started with better peering. These are the steps you should follow to make sure you are peering effectively and getting the most from your Internet Exchange (IX) port. Read more.

6. The move to 400GE and the evolution of the Netnod IX In November 2019, Netnod deployed 400GE ports at the Netnod IXes in Stockholm and Copenhagen. This made Netnod the first IX in the world to have deployed 400GE ports at multiple IX locations. In this blogpost, Mattias Karlsson, Head of Engineering, Netnod, looks at the drivers behind 400GE, the benefits for customers, and some of the technical considerations. Read more. 
 


7. What is Network Time Security and why is it important? 
A lot of the Internet's most important security tools are dependent on accurate time. In this guest post for RIPE Labs, Michael Cardell Widerkrantz, Software Developer, Netnod, explains why the time you are getting might not be as secure as you think and how recent developments in Network Time Security can help. Read more (on RIPE Labs).   
We have also published two issues of the Netnod newsletter in March 2020 and May 2020. To keep up to date with our articles and activities, you can subscribe to our blog below and our newsletter. 
We wish you happy reading and a good summer!