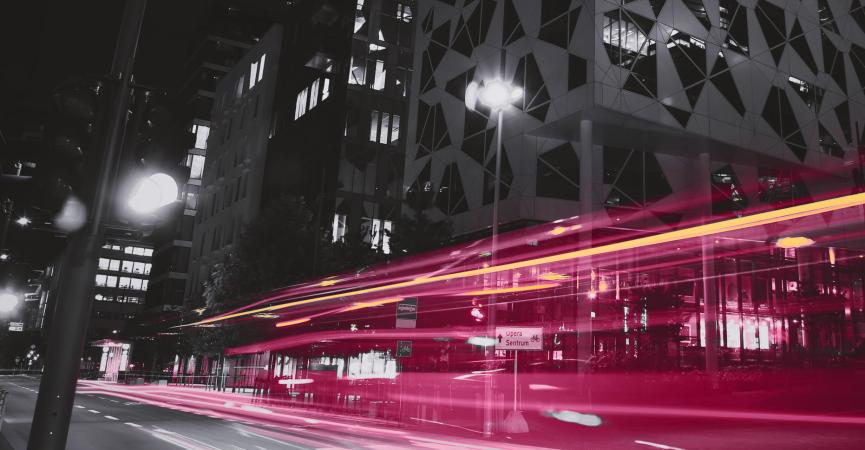 Netnod's new VLAN service and the power of your port
Netnod's new VLAN service will make your port more powerful. If you have a port at one Netnod IX, our new VLAN service will connect you to any other Netnod IX and enable you to start peering immediately. With no extra cross-connection or equipment needed, you will be able to peer throughout the region at a fraction of the previous cost.
We wanted to maximise the value of having a port at a Netnod IX and give customers a quick, cost-effective and secure way to interconnect throughout the Nordics. The VLAN connection provides full peering capabilities, including peering with the route servers. With just one port, and no additional capex costs, you easily and quickly expand your network's presence throughout the region. The monthly price ranges from just SEK 2,500 for a 10G connection to SEK 7,500 for 100G. We think this makes our new VLAN service the most cost-effective solution on the market for Internet traffic in the Nordics.
We are excited about this new service. Not only does it give customers maximum value for their port, but it also opens up a whole range of peering opportunities in the region. Networks will be able to expand their presence with no extra cross-connect, equipment or colocation costs. This means, for example, any network in the region can establish a VLAN connection to the Netnod IX Stockholm, one of the biggest IXes in Europe, and exchange traffic with some of the largest ISPs, telcos and CDNs in the world. It will also enable networks with a presence in Sweden to expand into the Norwegian and Danish markets by establishing VLAN connections to the Netnod IX Oslo or Netnod IX Copenhagen (and vice-versa).
In summary, the new VLAN peering service offers:
A quick and cost-effective connection using your existing port to peer at any other Netnod IX

No extra cross-connect, colocation or equipment costs

Fast provisioning

Full peering opportunities at any of the Netnod IXes including peering with the route server

An excellent opportunity for networks in the region to get all the benefits of peering at Netnod's IX Stockholm, the biggest IX in the Nordics, at a fraction of the cost

Full redundancy available as an option if you have a redundant connection at your local interconnection point.

Short term agreement with no contract lock in
The new VLAN service will be available at all Netnod IXes in Sweden, Denmark and Norway from Q3 2019. In the meantime, if you have any questions, please contact me at: christian@netnod.se