You make network magic. We connect the dots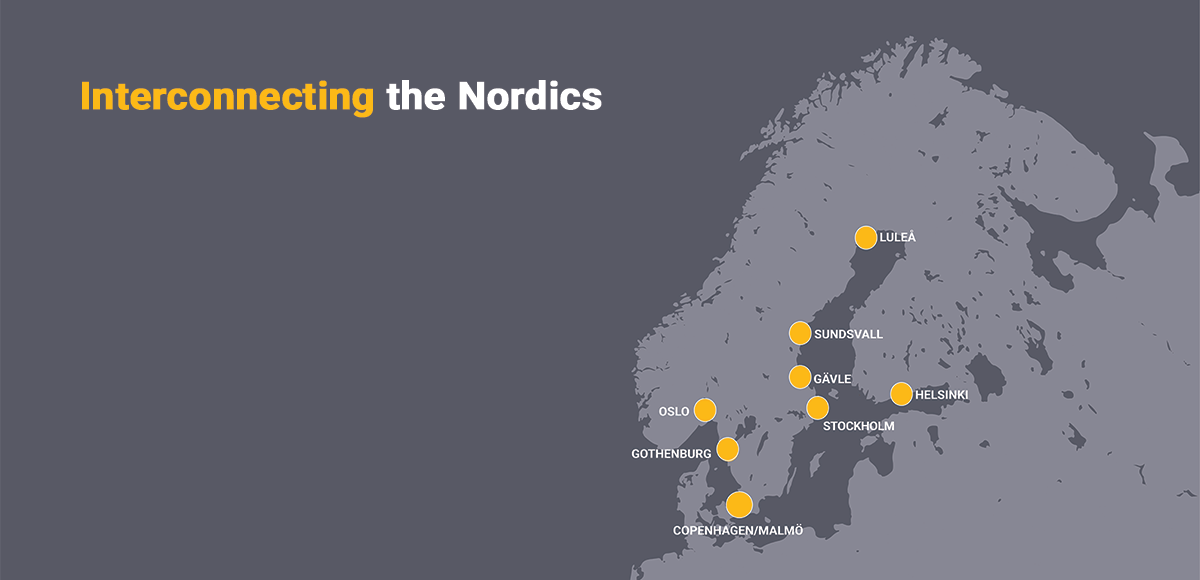 We know the setup. Data centre migrations to plan, customers left and right scaling their networks. You need fast, cost-effective interconnections. But the budget only goes so far and you don't have time for countless vendor meetings or provisioning delays.
We can help. As the leading interconnection provider in the Nordics, we have a fully managed, point-to-point transport solution for metro areas or long-distance transport. Want your connection up and running in days? No problem. Want to wait weeks for a new fibre connection to be provisioned and then tested? The choice is yours. 
Still need convincing? 
Our state-of-the-art DWDM network provides multiple, redundant routes, 24/7 monitoring and automatic failover. This allows you to take care of your customer while we take care of the rest: fast, secure and fully redundant connections.
There are no CAPEX costs on transmission equipment, and no need to deal with external vendors. With Netnod, you get a fully managed service with no long contract lock in making it ideal for both long-term solutions and short-term projects.
We are the leading interconnection provider in the Nordics. Our Internet Exchanges are located in Stockholm, Copenhagen/Malmö, Oslo, Gothenburg, Sundsvall/Gävle and Luleå providing access to almost 200 networks exchanging around 2 Tbps of traffic.
Netnod's state of the art technology and 25 years at the core of the Internet means we are the provider of choice for the biggest names in the business. It's also why we are trusted to run one of the world's 13 root name servers and to provide Swedish national time. 
You can contact us today to arrange a consultation with one of our interconnection experts. Please email: Baziyan Safari (bsafari@netnod.se) or fill out the form below.