Netnod WDM Transport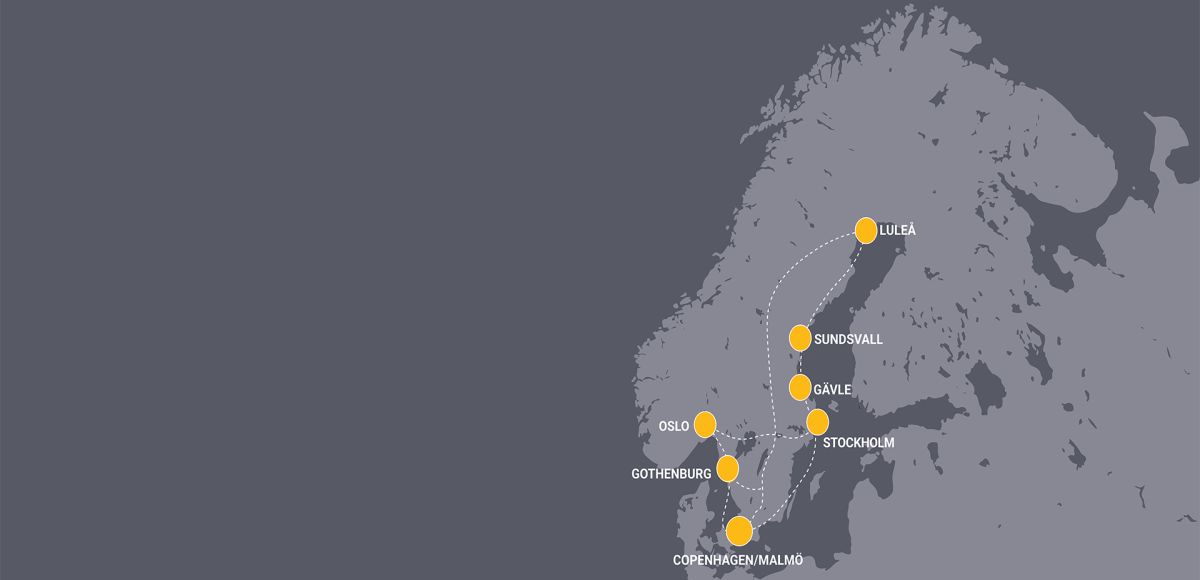 Netnod WDM Transport is the most cost-effective solution on the market for point-to-point transport between any location in the Nordics.

Using a state-of-the-art WDM network, Netnod's optical transport system provides a range of interconnection options, including the choice of fully redundant routes. With on-net locations at major data centres across the Nordics, and a fully provisioned service for local access, you benefit from:
an industry-leading network with full redundancy and automatic restoration

a transport solution that is less expensive than fibre

a fully managed solution by Netnod with no need to deal with external vendors or third parties

no Capex costs on transmission equipment and no long contract lock-in

connections at 10G or 100G (or multiples thereof)

24/7 SLA and fault monitoring
Network information
Netnod uses a state-of-the-art WDM transport network for point-to-point interconnection in the Nordics with fully redundant routes available as an option. The network uses WDM to multiplex signals, multiply capacity and enable low-cost transport.
What is WDM?
Wavelength-division multiplexing (WDM) multiplies the capacity of optical fibre connections. It creates multiple wavelengths on a single optical connection by breaking light into different colours (or wavelengths) with each carrying an individual signal. Using WDM, long-distance fibre networks spanning countries can now transport terabits per second of data while offering customers cost-effective, secure and stable data transport.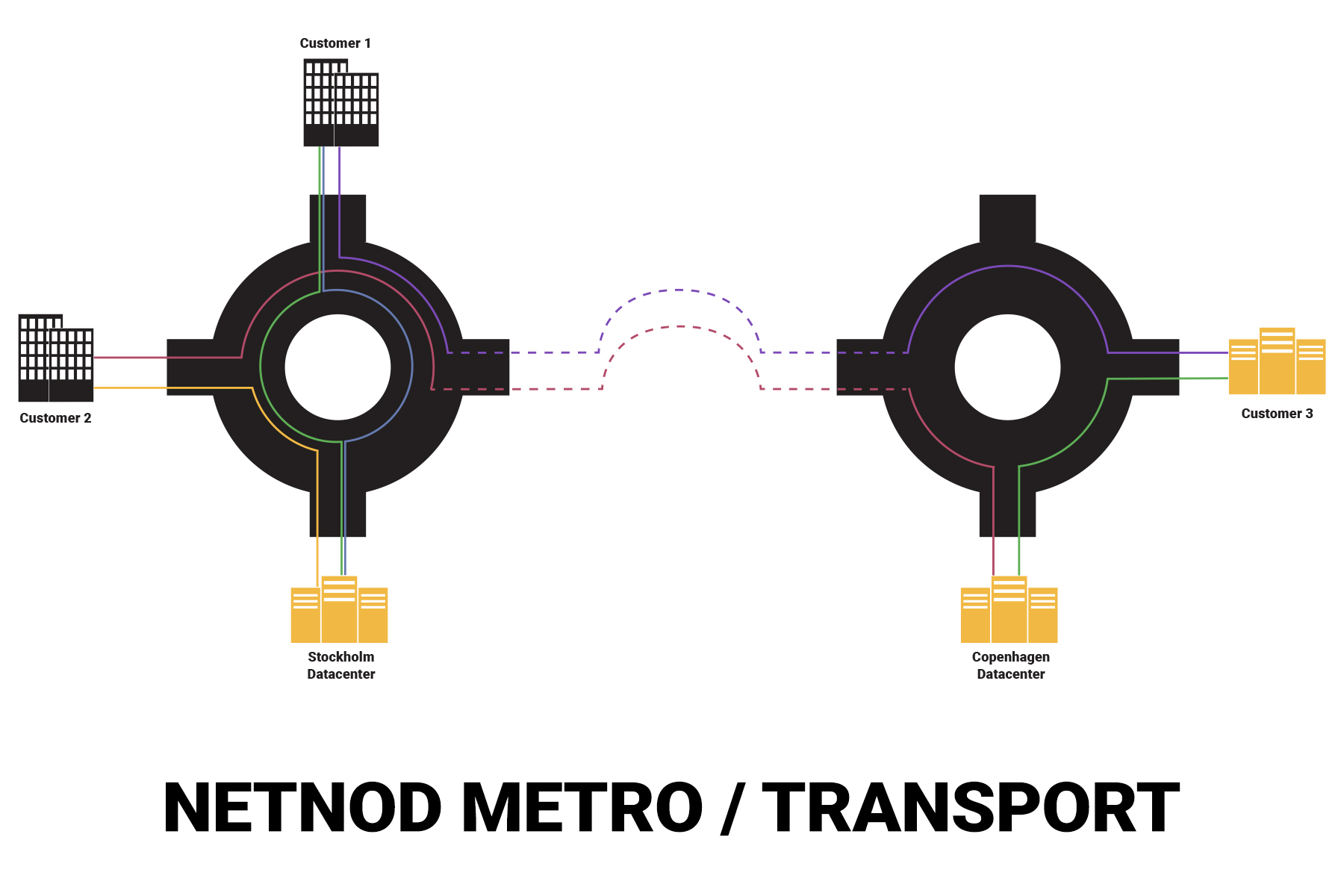 For more information, please fill out the form: