The meeting began with LM Jogbäck (CEO, Netnod) who welcomed attendees and gave an update on the significant developments at Netnod. In summary, LM announced that:
- Netnod COMIX will be rebuilt as Netnod IX Copenhagen.
- Customers will see significant price reductions as both single and redundant ports will available at Netnod's Stockholm and Copenhagen IXs from Q3 2017.
- Netnod will launch a new Optical IX service in Q3 (in Copenhagen) and Q4 (in Stockholm). The new service will offer customers the choice of interconnecting across all layers of Netnod's IX infrastructure (pure optical layer, physical layer and data link layer). Customers will be able to connect through Netnod as a one-stop shop and select the connection that best fits their needs.
- In cooperation with the Norwegian Internet Exchange (NIX), Netnod Oslo will be available in 2017.
More information about these developments, including details of the Optical IX service and the related presentations from the Netnod Meeting, can be found at: https://www.netnod.se/ix/opticalix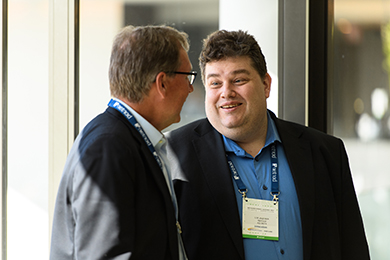 In a packed agenda, other presentations covered everything from data centre trends, Content Delivery Networks and BGP Large Communities to the latest developments in NTP, web protocols such as QUIC and global IPv6 deployment. Important security issues were discussed alongside EU regulations on data protection, the role of technology in freedom of speech and the development of national eID schemes. Attendees were also briefed on the latest developments in European IXs and the global status of IP address transfers. 
The full agenda, with links to the individual video streams and slides for each presentation, can be found at:
https://www.netnod.se/event/netnod-spring-meeting-2017/agenda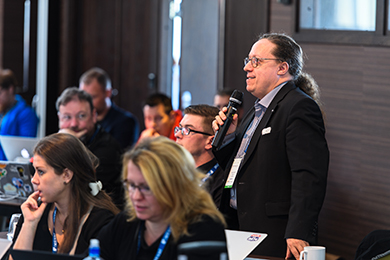 Netnod would like to thank the meeting sponsors (Interxion, NTT Communications and Portlane) as well as the speakers and meeting attendees.
The next Netnod meeting will be held in October 2017. More details will be available from:
https://www.netnod.se/category/netnod-events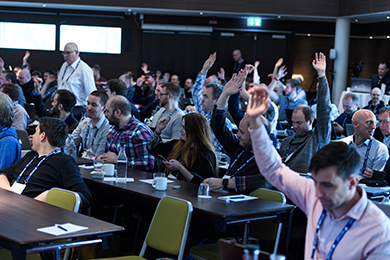 Netnod YouTube channel

Netnod spring meeting 2017 - recorded livestreams
The Netnod meetings take place twice a year and aims to bring together operators, customers, friends and partners of Netnod. The program has a focus on technical talks, but we aim to have a mix of talks interesting to network operators as well as to others in the Internet community at large. And, we always make sure to throw a good social!
Netnod spring meeting 2017 on social media:
#netnodmeeting