IPTP Networks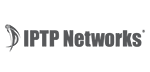 IPTP Networks is a global Tier 2 Internet Service Provider (AS41095), Systems Integrator and Software Development company. Operating a privately owned, redundant EoMPLS network it establishes secure connectivity across Europe, Asia, Russia, Africa, Oceania and the Americas.
IPTP Networks is a leading System Integrator, Tier-1 single-homed network (AS 3356), Internet Service Provider (AS 41095) and Software Development group of companies operating worldwide with offices in Limassol (Cyprus), Amsterdam (the Netherlands), New York (USA), Moscow, Novorossiysk (Russia), Hong Kong (SAR of China), Lima (Peru), São Paulo (Brazil), La Paz (Bolivia) and Ho Chi Minh City (Vietnam).
Originally founded in Cyprus (1996) as a System Integrator, after 8 years of successful development, the company IPTP Networks (2004) grew up into a major international group and a world-class organization. We operate a global backbone as a Tier-1-class-network Internet Service Provider (ISP) providing connectivity through 175+ ON-NET datacentres worldwide.
ADDITIONAL RESOURCES:
Corporate Magazine: Link to https://www.iptp.com/cm
Global Network and Points of Presence Map: Link to https://www.iptp.com/map
Contacts
Email: sales@iptp.net
Website: www.iptp.com