Netnod appoints Lars Michael Jogbäck Chief Executive Officer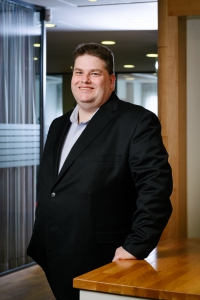 Netnod today announced that the Netnod Board has appointed Lars Michael (LM) Jogbäck as Chief Executive Officer, effective 11 July 2016.
29 April 2016, Stockholm, Sweden 
The chair of the Netnod Board Anders Janson, said "We are very excited to have Lars Michael Jogbäck join the competent and talented Netnod team. Jogbäck brings valuable experience into the role, as the organisation takes on the opportunities and challenges of a very dynamic environment."
LM Jogbäck has significant experience in the Swedish Internet industry, as well as broad international experience. Jogbäck comes to Netnod from Google, where he has been responsible for their corporate network in EMEA, India and China. Prior to that, he has fifteen years' experience with Internet Service Providers in Sweden such as Tele2 and Telekom Finland / Sonera, throughout which he has held both technical and managerial positions. 
"I am extremely honoured to step into the role of CEO at Netnod," said Jogbäck. "Netnod has a world class reputation as a leader in interconnection and DNS. Netnod works at the core of the Internet, and its solid Internet competence is vital for a stable, robust and well functioning Internet. I look forward to taking on this exciting new challenge and continuing to ensure that Nordics are at the forefront of Internet development." 
Lars Michael Jogbäck will step into the role as CEO of Netnod on 11 July 2016.
About Netnod
Netnod is a non-profit, neutral and independent Internet infrastructure organisation based in Sweden. Netnod is owned by the foundation TU-stiftelsen (Stiftelsen för Telematikens Utveckling). 
Netnod operates Internet exchange points (IXPs) in Sweden and Denmark, where Internet operators can connect and exchange traffic (peer). The Netnod IX has among the highest amount of traffic per peer in Europe.
Netnod also provides a variety of DNS services. Netnod provides DNS anycast services to TLDs and select partners worldwide, through its highly respected DNSNODE product. 
Netnod is also the proud operator of i.root-servers.net, one of the 13 logical DNS root name servers in the world. This service is provided as a public service to the Internet community at-large, as part of Netnod's goal to work for the Good of the Internet.
About Lars Michael (LM) Jogbäck
For Lars Michael Jogbäck's biography, see:
https://www.linkedin.com/in/lmjogback
Contact
Anders Janson
Email: anders@netnod.se 
Phone: +46 76771 9200