Sponsors

Our company began with a single vision: to transport data, storage, voice and video signals at native speeds and lowest latency. A lot's changed since that time, but our vision remains the same. Our products are the building blocks for tomorrow's networks, enabling the transport of increasing amounts of data across the globe. From the access to the metro core to the long haul, we create intelligent, software-automated solutions that will provide future generations with networks that can scale to meet increasing bandwidth demands.

Arista Networks pioneered software-driven, cognitive cloud networking for large-scale datacenter and campus environments. Arista's award-winning platforms, ranging in Ethernet speeds from 10 to 400 gigabits per second, redefine scalability, agility and resilience. Arista has shipped more than 20 million cloud networking ports worldwide with CloudVision and EOS, an advanced network operating system. Committed to open standards, Arista is a founding member of the 25/50G consortium. Arista Networks products are available worldwide directly and through partners.

At the core of Arista's platform is the Extensible Operating System (EOS™), a ground-breaking network operating system with single-image consistency across hardware platforms, and modern core architecture enabling in-service upgrades and application extensibility.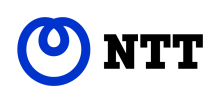 NTT Ltd. owns and operates the Global IP Network, one of the world's largest dual-stack tier-1 global IP backbones, designed to provide the best possible environment for content, video and data transport. Our network spans the Americas, Europe, Asia and Oceania on a single ASN (2914), allowing for a ubiquitous, global route. We have more Transpacific capacity than any other company. And we can connect you to the world at speeds designed to scale with your changing bandwidth needs. Welcome to our network.

Our company
NTT Ltd. is a leading global technology services company bringing together 28 brands including NTT Communications, Dimension Data and NTT Security. For us, intelligent means data driven, connected, digital and secure. As a global ICT provider, we employ more than 40,000 people in a diverse and dynamic workplace that spans 57, trades in 73 and delivers services in over 200 countries and regions. Together we enable the connected future.