The Netnod team wishes you a joyful and relaxing holiday season together with family and friends!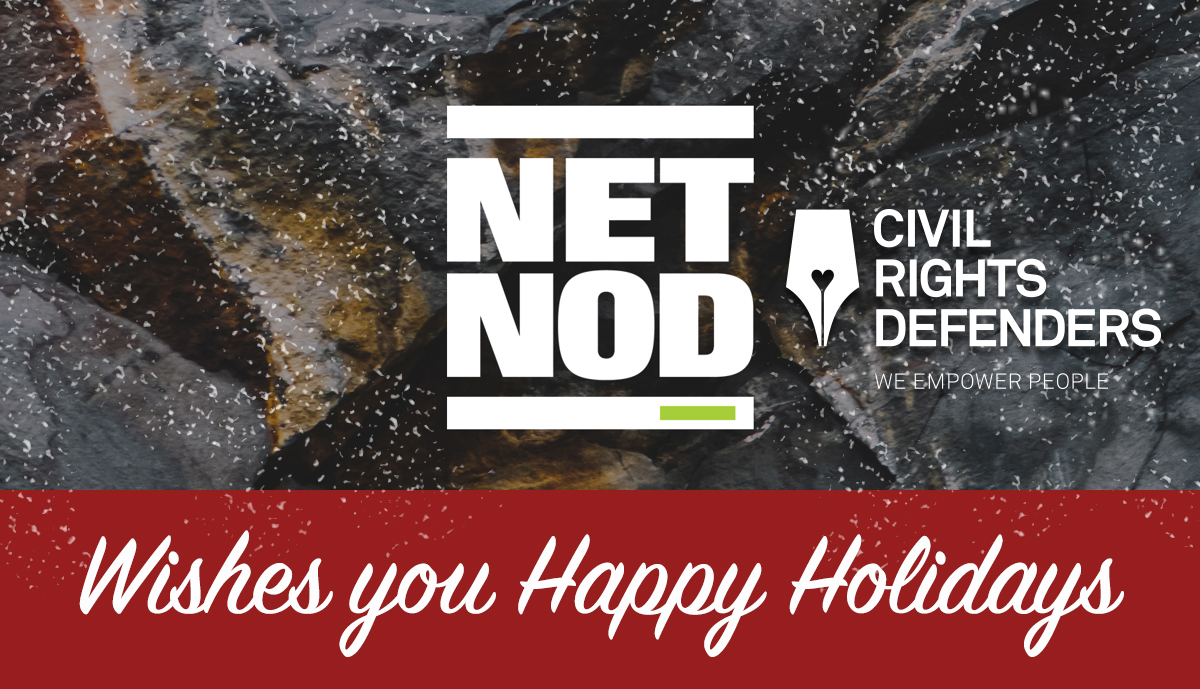 In the spirit of this season, we have decided that our special gift this year will go to Civil Rights Defenders.
Our contribution will make it possible to include two human rights defenders in the unique and highly technological assault alarm system Natalia Project. This means 24/7 security response for some of the world's bravest people in the world's most repressive environments: through the use of dedicated digital technology, them and their families are ensured protection and safety, making it possible for them to continue their important struggle for democracy and human rights.
2018 has been a rough year for democracy and human rights, but there are those who fight back and their work is now more important than ever. We hope our contribution will help make a difference for Civil Rights Defenders who support and protect human rights defenders around the world.