New Netnod Optical IX service set to revolutionise peering in the Nordics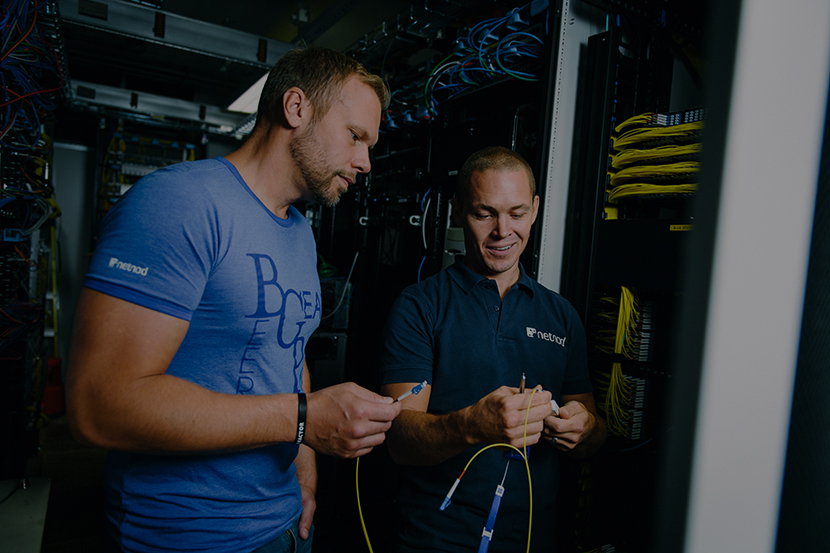 Stockholm, Sweden - 5 April 2017 – Netnod, the leading Internet Exchange (IX) operator in the Nordics, today announced the launch of a new Optical IX service. This marks a major investment in Netnod's IXs across the region, and will offer Netnod customers unparalleled connectivity options, redundancy and control over their traffic.
The new Optical IX service will offer customers the choice of interconnecting across all layers of Netnod's IX infrastructure (pure optical layer, physical layer and data link layer). Customers will be able to connect through Netnod as a one-stop shop and select the connection that best fits their needs. They will be able to purchase private data centre interconnections with full redundancy as an option across all connection layers. For operators and Content Delivery Networks (CDNs) this will offer significantly quicker, cheaper and more effectively managed interconnections. With optical routes, automatic restoration, built-in redundancy and a simple web portal for managing traffic, interconnections in the region will become more efficient than ever before. 
"Introducing an Optical IX service to the market provides our customers with more choice of how they connect and exchange traffic through Netnod. With the new service and new IX infrastructure investments Netnod will continue to be the number one choice for access to the highly-interconnected Nordic region, as well as the crucial Russian and Baltic markets," said Lars Michael Jogbäck, Netnod CEO. 
With the new infrastructure investments, Netnod's customers will also be able to buy single ports in addition to the existing fully redundant ports across all connection options at Netnod's IXs in Stockholm and Copenhagen. 
"We are very pleased that we now can offer customers the choice of single or fully redundant ports. This is something that some of our customers have been asking for. It will give them more freedom to choose the best connection option to meet their individual needs," said Lars Michael Jogbäck, Netnod CEO.
The new services will first be available in Q3 at Netnod IX Copenhagen (formerly COMIX) followed by Netnod IX Stockholm in Q4. Netnod IX Copenhagen will continue as the exchange for the Øresund region connecting Copenhagen and Malmö across the bridge. Netnod's IX connection fees will be adjusted and updated with the new services and connection options. 
See LM Jogbäck presentation from Netnod Spring Meeting 2017 at our YouTube channel and presentation slides here. 
See Matte Karlsson's presentation from Netnod Spring Meeting 2017 at our YouTube channel and presentation slides here. 
Read more about Netnod Optical IX services here.
About Netnod
Netnod is a non-profit, neutral and independent Internet infrastructure organisation based in Sweden. Netnod is owned by the foundation TU-stiftelsen (Stiftelsen för Telematikens utveckling). Netnod manages Internet exchange points (IXPs) in Sweden and Denmark, offers DNS anycast & unicast services to TLDs and Enterprises worldwide. Netnod is also the operator of i.root-servers.net, one of 13 logical DNS root name servers, and the supplier of the Swedish Internet Time – Network Time Protocol (NTP).
For enquiries please, contact:
LM Jogbäck
info[at]netnod[dot]se
+46-8-562 860 00