Netnod's Q4 Newsletter is out!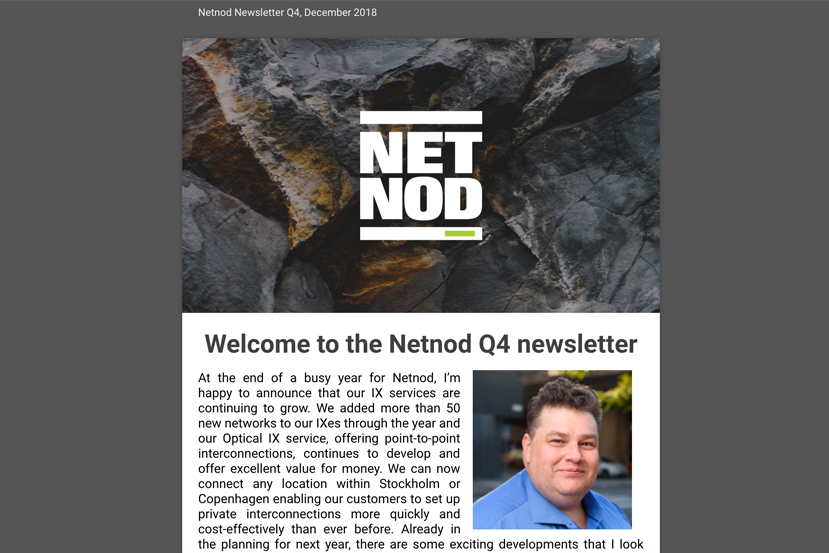 Netnod's last news update is out.
In this edition you can read about:
Netnod Board strengthened with the appointment of two new members
Netnod to deploy RPKI in new route server platform
GPS rollover in 2019 poses risks for global time services
Netnod establishes presence at Conapto in Stockholm
Q&A with Netnod's Technical Director on the ITU Plenipotentiary 2018
If you didn't receive your copy you can read the full articles here
Sign up here to receive future editions to your mailbox.