Netnod's Q3 Newsletter is out!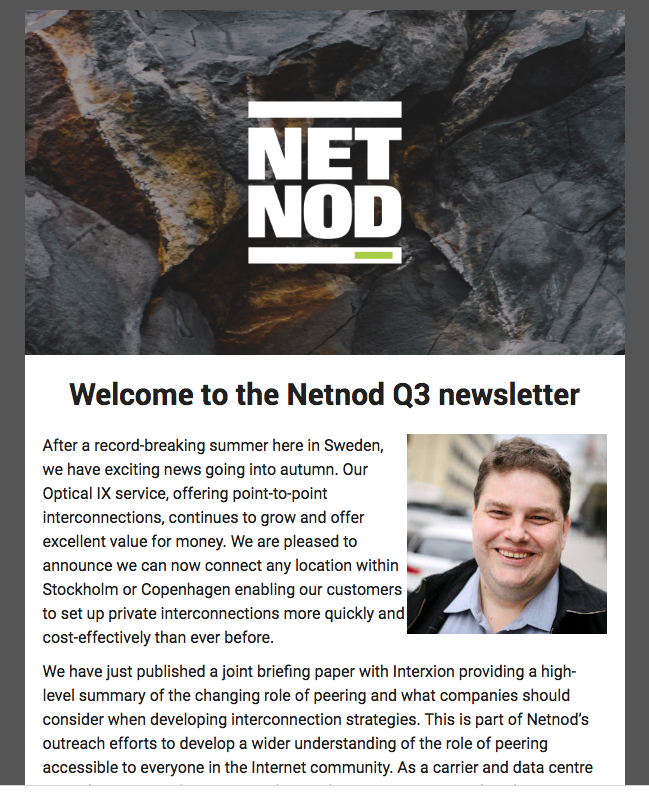 Netnod's last news update is out.
In this edition you can read about:
Cheaper than fibre: Optical IX services for Stockholm and Copenhagen
European Peering Forum 2018
Peer into the future of internet connectivity
Don't miss your place at the upcoming Netnod Tech Meeting on 11th October!
Meet us at upcoming events
If you didn't receive your copy you can read the full articles here
Sign up here to receive future editions to your mailbox.