Netnod's Q2 Newsletter is out!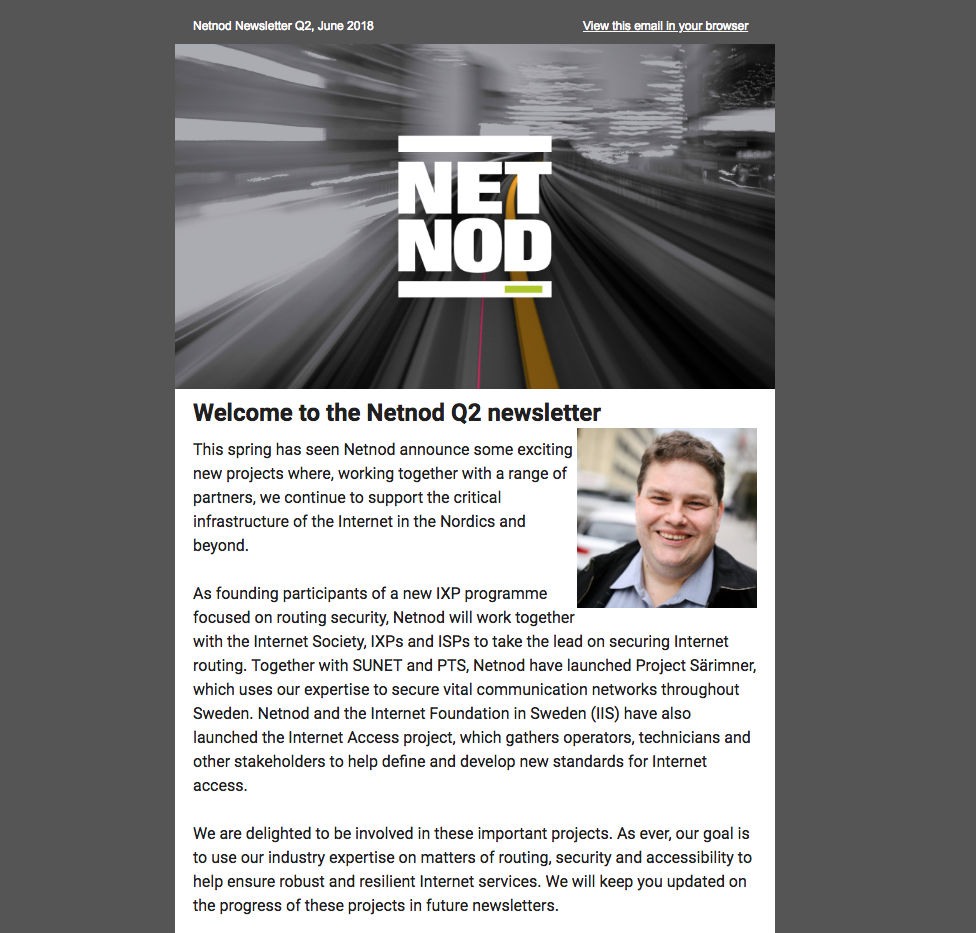 Netnod's last news update is out. Read all about the latest developments.
In this edition you can read about:
Internet infrastructure project with SUNET and PTS for Project Särimner
Announcement as Founding Participants of IXP Programme to Promote Routing Security
Save the date: Netnod Tech Meeting, 11 October 2018
Meet us at upcoming events
If you didn't receive your copy you can read the full articles here
Sign up here to receive future editions to your mailbox.