European Peering Forum (EPF) 2021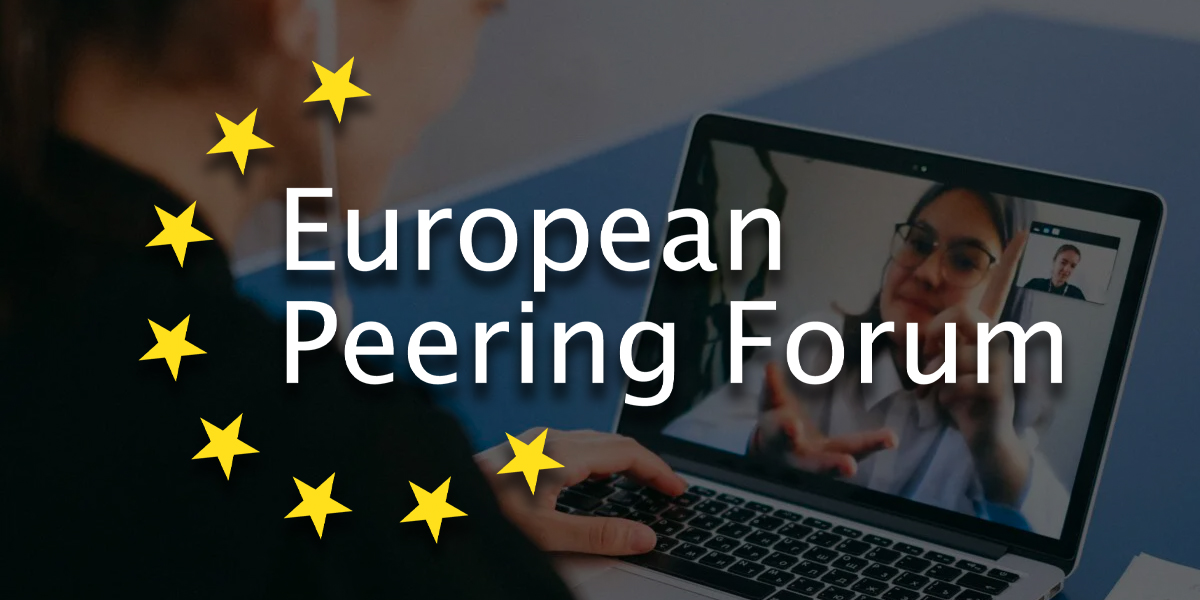 From the beginning, the purpose of this meeting was to discuss the coordination of peering forums.
It signalled the birth of both the Global Peering Forum (GPF) and European Peering Forum (EPF). The main focus of the peering forums are to provide the peering community with a fruitful event that enables them to successfully establish new peers, and extend existing peering arrangements as well as sharing information and experience beneficial to the whole peering community.
The host IX's (AMS-IX, DE-CIX, LINX, and NETNOD, who joined in 2009) alternate organisation of the EPF annually. Organisation includes finding sponsors, speakers, topics, location, hotels, venues etc. The event's budget is solely the financial responsibility for the organising exchanges but is limited with the generous support of the event sponsors.
The European Peering Forum is back, this time with a virtual event and Netnod together with AMS-IX, DE-CIX and LINX are happy to welcome you all back! 
Date: 20-22 September 2021
Location: Virtual